This is an archived article and the information in the article may be outdated. Please look at the time stamp on the story to see when it was last updated.
Coroner's investigators have determined that a woman and her 17-year-old daughter found dead inside their home in Monrovia early this week were strangled and beaten to death, as sheriff's detectives continue seeking the mother's boyfriend in connection with their killings, authorities said.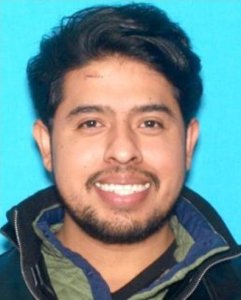 The bodies of Cecilia Meza, 41, and her daughter, Kelsey Meza, were discovered about 1 p.m. after the Monrovia Police Department received a call asking for a "welfare check" on them at their home in the 800 block of West Colorado Boulevard, Deputy Morgan Arteaga of the Los Angeles County Sheriff's Department Information Bureau said in a written statement.
" Upon arriving, the officers were unable to make contact with anyone at the location," the deputy said. "They made entry to the residence through an open window, and discovered the bodies of a female Hispanic adult and a female Hispanic juvenile inside.
Investigators determined both victims were the victims of a double-homicide and announced they were seeking the mother's boyfriend, 33-year-old Nimrod Perez Guerrero, as a suspect. He remained at large Saturday.
An alleged motive for the killing has not been released.
It was not immediately apparent how the woman and teenage girl died, officials said.
But autopsies found that Cecilia Meza was strangled to death, while Kelsey Meza died from both strangulation and "blunt head trauma," according to Los Angeles County Department of Medical Examiner-Coroner records.
Guerrero is described as Latino, about 5 feet 8 inches tall and weighing about 200 pounds. Sheriff's official said he may be driving a gray, 2014 Toyota RAV4 SUV with a California license plate of 7FPB132.
He's considered "armed and dangerous," officials added. Anyone with information is urged to contact the Sheriff's Homicide Bureau, which is assisting Monrovia police in the investigation, at 323-890-5500. Tips may also be submitted anonymously to L.A. Regional Crime Stoppers at 800-222-8477.