This is an archived article and the information in the article may be outdated. Please look at the time stamp on the story to see when it was last updated.
A manhunt was underway Monday for the husband of a woman who called the Ventura County Sheriff's Office and reported that he was trying to set her on fire.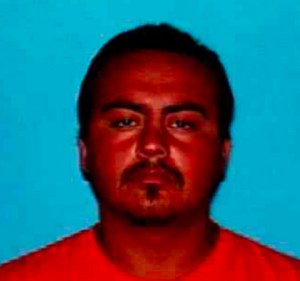 The incident occurred shortly before 4 a.m. in the 11800 block of Broadway Road (map) in an unincorporated area of the county just north of Moorpark, according to sheriff's Capt. Dan Aguilar.
The couple's three young children were home at the time, authorities said.
When fire crews arrived, a small fire was burning inside a bathroom, the Los Angeles Times reported.
The woman, who had been burned by the flames, was located outside the house. Investigators discovered gasoline on her clothing, according to the Times.
The victim sustained significant burn wounds and was taken to a local hospital, Aguilar said.
Due to the severity of her injuries, she was later transported to a burn center.
"We're waiting to see how she's going to pull through the next 24 hours," Aguilar said.
The three children were at a safe location Monday night, according to sheriff's officials.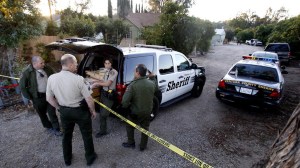 One neighbor expressed shock over the incident.
"It's just kind of shocking, hearing that," Alejandro Magdalena said. "Honestly, hearing that someone poured gas onto his woman. That's just wrong."
Detectives were searching for the woman's husband, identified as 31-year-old Juan Soria Hernandez, the Sheriff's Office stated.
He was described as a Hispanic man, 5 feet 7 inches tall, weighing 200 pounds, with black hair and brown eyes, and facial hair.
Hernandez was believed to be driving a white, 2005 Ford F250 truck, with California license plate 86644S1.
The truck has a white toolbox and fuel tank in the bed and large tires, according to the Sheriff's Office, who said Hernandez has access to firearms.
Anyone who sees him or the truck was asked to call 911. Those with information about the incident were asked to call detectives at 805-384-4744.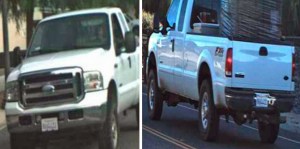 Ventura County Crime Stoppers has offered a $1,000 Reward for information, which leads to the arrest and criminal complaint against the person responsible for the crime.
KTLA's John A. Moreno and Steve Bien contributed to this report.
More Video: