This is an archived article and the information in the article may be outdated. Please look at the time stamp on the story to see when it was last updated.
A woman was arrested after allegedly embezzling more than $88,000 in funds from two non-profit organizations, the Los Angeles County Sheriff's Department announced.
Patricia Cascione, 52, is accused of grand theft and theft by false pretense and was arrested on Monday after a 15-month investigation.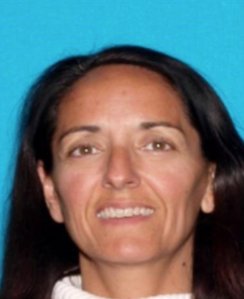 Cascione worked as the treasurer for multiple Girl Scout troops and a Santa Clarita Girl Scouts service unit for 20 years. Officials believe she embezzled more than $58,000 from troops under her control over the past five years, sheriff's officials said.
An audit the organization conducted 15 months ago led them to contact authorities, Sheriff's Sgt. David Chambers said.
"Somebody new was in the accounting department and saw some discrepancies and realized that there was possible theft going on," he told KTLA.
Detectives also discovered that Cascione allegedly stole more than $30,000 from the Beverly Hills Cancer Center while she worked as their CFO, officials said.
"She took money saying it was for one thing, and it was actually for another," according to Chambers.
But, the sergeant said, there was nothing about her lifestyle to raise red flags. She was not living beyond her means and doesn't appear to gamble.
"I believe she was using it for expenses she was incurring just as part of daily life," Chambers said.
Cascione's neighbors were taken aback by the allegations.
"It doesn't compute. It's stunning, really," Lou Beatty said. "I'm hoping that it's not true. They're wonderful people."
Cascione also fundraised for several other organizations in the Santa Clarita Valley, and investigators believe she may have stolen from other organizations. Chambers said those could include various high schools, sports teams and clubs.
Anyone with information about the suspect can call Sgt. Chambers at 661-471-1534.