This is an archived article and the information in the article may be outdated. Please look at the time stamp on the story to see when it was last updated.
A 21-year-old woman who allegedly set fire to her ex-boyfriend's car, destroying it, was arrested near a Starbucks in downtown Ventura, police said.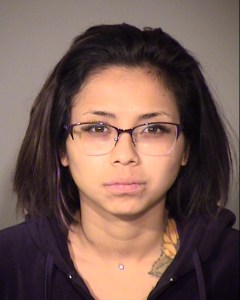 Jacqueline Zavala-Lopez of Las Vegas was taken into custody by police on Sunday, after her ex-boyfriend told her to meet him, according to a news release issued by the Ventura Police Department.
Officers were first called by 32-year-old William Skinner about 8:20 a.m. Sunday, when he reported his ex-girlfriend was in front of him home and was trying to break his front window, according to the release.
Officers responded to the home in the 5300 block of Basie Street, but Zavala-Lopez had fled. While police were at the scene, Skinner received a message from Zavala-Lopez telling him to "check his vehicle."
The vehicle, which was parked in an apartment building parking lot across from the victim's home, was on fire, according to police.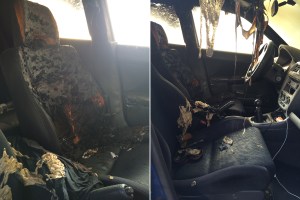 The Ventura City Fire Department responded, putting out the fire. The vehicle was determined to be a total loss. It was a blue Subaru Impreza, Ventura police Cmdr. Thomas Higgins said.
Skinner told police he believed Zavala-Lopez would try to catch a bus back to Las Vegas. He contacted her, convincing her to meet him in downtown Ventura.
Zavala-Lopez was then spotted by officers near a Starbucks at Main and Chestnut streets, where she was taken into custody without a struggle.
She was arrested on suspicion of felony arson.
Zavala-Lopez was being held on $200,000 bail at the Todd Road Jail in Santa Paula, and was due in court in Ventura on Tuesday afternoon, inmate records indicated.