This is an archived article and the information in the article may be outdated. Please look at the time stamp on the story to see when it was last updated.
A 27-year-old woman has been arrested for child endangerment stemming from a South Los Angeles house fire in January that left four children critically injured, the Los Angeles Police Department reported.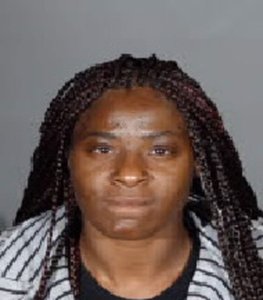 Chiquita Jordan was arrested by detectives from LAPD's Abuse Child Unit for child endangerment causing great bodily injury, officials said Monday.
On January 16 four children, between the ages of 2 and 8, were hospitalized in critical condition after a home in the 800 block of West Manchester Ave. went up in flames in the Vermont Knolls neighborhood of South Los Angeles.
At the time police said Jordan had left the children unattended while she went out to run an errand around 11 p.m. on the night of the fire.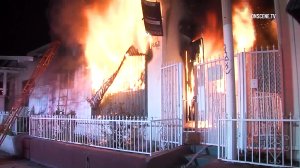 Officials said the fire ripped through the 400 square-foot bungalow, which was mostly secured with bars and steel screen doors, at a very rapid pace.
The children had been in the home alone and were huddled in a bedroom when firefighters arrived on scene to rescue them.
The children were badly burned and suffered from smoke inhalation, officials said.
Police say Jordan has ties to Las Vegas, Nevada and detectives are asking for the public's help in gathering information about the family's travels to and from Las Vegas.
Jordan's bail was set at $100,000.
The case remains under investigation by LAPD's Juvenile Division-Abused Child Section.
Anyone with information can contact Detective Moses Castillo at 213-486-0586, or Officer Kristine Caldwell at 213-486-0884.
Anonymous tipsters can call L.A. Regional Crime Stoppers at 800-222-8477.