This is an archived article and the information in the article may be outdated. Please look at the time stamp on the story to see when it was last updated.
A 31-year-old woman was arrested on Monday on suspicion of being the driver who fled the scene after fatally striking a pregnant pedestrian in San Bernardino last week, police said.
Mercedes Vanesa Guevara was taken into custody in Corona on a vehicular manslaughter warrant around 12:45 p.m., according to inmate records and a news release from San Bernardino police.
Officials did not specify when the arrest warrant was obtained but said the ensuing search for Guevara was "extensive." She had allegedly been on the run since the fatal incident occurred late last Wednesday night.
Maribel Gonzalez was walking in a crosswalk on West Highland Avenue, a few feet away from the curb, when Guevara allegedly ran a red light and smashed into her around 11:30 p.m..
The impact's force propelled Gonzalez about 150 feet down the street, and both she and the unborn child died at the scene.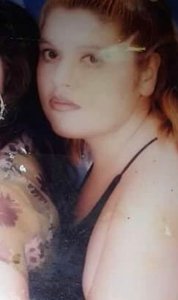 Gonzalez was a mother of eight and 9 months along in her pregnancy; her baby — a boy — was due this month, Gonzalez's mother previously told KTLA.
Instead of stopping after plowing into Gonzalez, the vehicle continued down the street until the driver apparently lost control. The car burst into flames after coming to a rest along a fence near the road.
Police said the driver, a woman, got out of the burning vehicle and took off with someone who came to pick her up.
Investigators previously said they knew the car's registered owner was female but were working to determine if she was the one behind the wheel.
Guevara was being held at the Central Detention Center in San Bernardino on $200,000 bail, inmate records show.