This is an archived article and the information in the article may be outdated. Please look at the time stamp on the story to see when it was last updated.
A woman was arrested in El Segundo in connection with the kidnapping of her 12-year-old nephew on Wednesday after she allegedly lured him onto an airplane in Chicago with the promise of doughnuts, authorities said.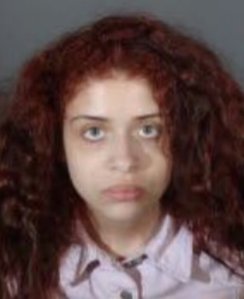 Erica Davina Rosario, 22, was arrested 1:15 p.m. in the 1900 block of West Imperial Highway, the El Segundo Police Department said.
Rosario is alleged to have tricked her nephew to board a plane from Chicago to Los Angeles with by telling him she was going to take him to get doughnuts, authorities said in a statement.
Once in Los Angeles, Rosario told the boy he would never return home to Chicago; the scared boy told a security guard he had been kidnapped, according to the statement.
The pair had taken at taxi from Los Angeles International Airport into El Segundo to have hamburgers, a police lieutenant told the Daily Breeze. From there, they walked onto Boeing property, where they were confronted by the security guard, who called police, the newspaper reported.
The woman was arrested on suspicion of kidnapping, while the L.A. County Department of Children and Family Services placed the boy into protective custody.
The El Segundo Police Department is working with the L.A. County District Attorney's Office and the Chicago Police Department on the investigation and criminal filing.