This is an archived article and the information in the article may be outdated. Please look at the time stamp on the story to see when it was last updated.
A 24-year-old woman on suspicion of settling multiple fires in Fullerton, police said Monday.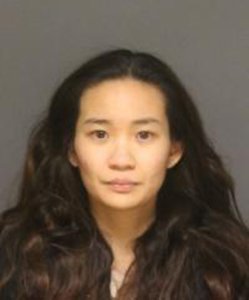 Eun "Esther" Cha, of Fullerton, was arrested Sunday after officers caught her trying to start two fires in the 1200 block of North Gilbert Street.
Officers watched as Cha tried to set a trash bin on fire about 3:50 a.m. When she was unsuccessful, Cha then tried to set fire to bushes underneath an electric panel attached to an apartment building, according to the Fullerton Police Department.
Cha was then taken into custody and was allegedly found in possession of a controlled substance and drug paraphernalia.
Cha admitted to setting numerous fires in the city and based on evidence, officials believe she is responsible for setting the "vast majority of the other fires," dating back to September police said in a news release.
Cha is being held on $1 million bail. Police said the investigation is ongoing and released no further details.