This is an archived article and the information in the article may be outdated. Please look at the time stamp on the story to see when it was last updated.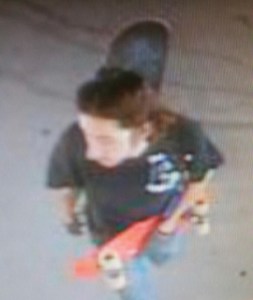 Authorities were searching for a carjacking suspect Tuesday after a woman was threatened at gunpoint inside a parking structure at the Victoria Gardens town center in Rancho Cucamonga.
The carjacking occurred about 2:20 p.m. Monday as the victim was walking away from her vehicle, according to a news release from the San Bernardino County Sheriff's Department news release.
The victim, who was alone at the time, had just parked at a structure located near Main Street and Kew Avenue (map), Teresa McMahon of the Sheriff's Department said.
As the woman was walking away from her vehicle, she was threatened by a man with a handgun who ordered her to give him the keys, according to a the news release.
The victim handed over the keys to her 2015 Toyota Highlander SUV and was not injured in the incident, the news release stated.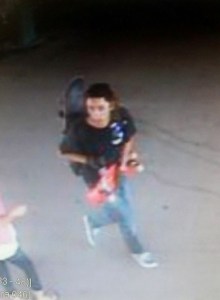 The man fled from the parking structure in the vehicle, which was located several hours later in the City of Ontario.
The man suspected in the carjacking however, was not found.
Police released surveillance video images of the suspected carjacker in hopes of identifying him.
He was described as white, between 20 and 30 years old, wearing a black T-shirt and blue jeans.
He was also wearing  a black backpack with two skateboards attached, and had a red skateboard in his hand, according to the Police Department.
Anyone with additional information was asked to contact the Rancho Cucamonga Police Department  at 909-477-2800.
Callers wishing to remain anonymous may contact the We-Tip Hotline at 1-800-78CRIME (27463).