This is an archived article and the information in the article may be outdated. Please look at the time stamp on the story to see when it was last updated.
A 24-year-old Hawthorne woman allegedly used brass knuckles in the fatal beating of a 65-year-old man at a Blue Line Metro station in Willowbrook, the Los Angeles County District Attorney's Office announced Thursday.
Charged with one count of murder, Tracy Joy Gomez entered a not guilty plea at Compton Superior Court, the DA's office stated.
Virginia Butler, 23, of Los Angeles, was also accused in beating death was set to appear for arraignment Friday, the Los Angeles County Sheriff's Department has said.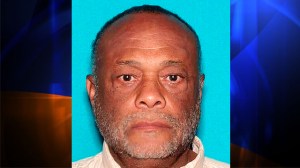 Both suspects were arrested earlier this week in connection with the death of John Wayne Whitmore, who was standing on a Metro platform on June 13 when two women began arguing with him and then beating him.
When he collapsed, they fled and disappeared into a crowd of disembarking passengers, investigators said. Surveillance video images were released showing the women, and Whitmore's sister begged the public for help.
Whitmore died at a hospital 10 days after the attack.
"He was a talented artist who was merely running his errands," a Sheriff's Department news release stated.
A $10,000 reward was offered in the case.
Gomez allegedly used brash knuckles during the assault, according to the criminal complaint, which stated she had a 2009 conviction for second-degree robbery.
Gomez was due to appear Sept. 15 for a preliminary hearing setting conference at Compton Superior Court.
She faces a maximum sentence of life in state prison if convicted.