This is an archived article and the information in the article may be outdated. Please look at the time stamp on the story to see when it was last updated.
A 25-year-old woman was charged Thursday with felony gross vehicular manslaughter while intoxicated after allegedly fleeing the scene of a hit-and-run crash that killed a bicyclist in West Covina.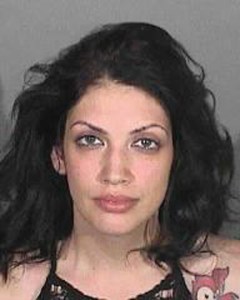 Presley Danielle Rodriguez and the bicyclist, identified as Jose De Jesus Ruiz Villanueva,  were both traveling northbound in the 1100 block of South Valinda Avenue when the collision occurred at around 11:50 p.m. Monday, according to a news release from the West Covina Police Department.
Following the collision, Rodriguez allegedly fled the area, but was arrested shortly afterward by an officer who happened to be near the crash site, the Los Angeles County District Attorney's Office stated in a news release.
The 44-year-old Villanueva was pronounced dead at the scene.
Rodriguez was scheduled to be arraigned Thursday, but the court appearance was continued until Dec. 8, the release stated.
She was being held on $150,000 bail.
If convicted as charged, Rodriguez faced a possible maximum sentence of 15 years in state prison.