This is an archived article and the information in the article may be outdated. Please look at the time stamp on the story to see when it was last updated.
A mother and her 4-year-old daughter were hospitalized in critical condition after firefighters found them lying in bed in a burning Long Beach apartment unit early Thursday morning, local personnel said.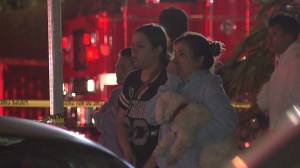 About 50 firefighters responded to a fire in the 1000 block of Stanley Avenue (map) just after midnight, said Jake Heflin, Long Beach Fire Department paramedic spokesman.
Crews found the 47-year-old woman and child lying in bed, he said. The daughter was transported to a burn unit at a Torrance hospital and the mother was taken to St. Mary Medical Center.
It was unknown if there were any working smoke detectors, Heflin added.
"It's critically essential that we make sure that everyone understands that smoke detectors do save lives," Heflin said. "Whether or not they play a role in this situation, it's important that everyone clearly understands that (with) smoke detectors, you need to make sure the batteries are fully operational and functional."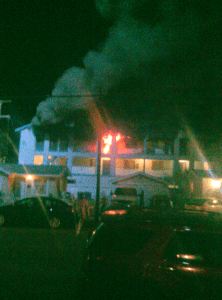 The fire was knocked down in about 15 minutes, and no other units were damaged, although smoke damaged the complex' hallways.
Other residents were allowed back inside, Heflin said around 5 a.m., but some chose not to due to the presence of smoke.
The unit that caught fire was considered a total loss.
Investigators were working to determine a cause.