This is an archived article and the information in the article may be outdated. Please look at the time stamp on the story to see when it was last updated.
A Monrovia woman accused of making racial slurs and pepper-spraying a U.S. mail carrier who she believed cut her off in traffic is facing federal charges and up to 20 years in prison, if convicted.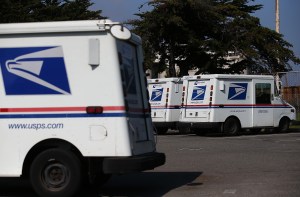 Ruby Guerrero Valenzuela, 64, was arrested Wednesday in connection with an incident that occurred April 20 in Pasadena, the U.S. Attorney's Office Central District of California said in a news release.
Valenzuela apparently believed that the mail carrier's vehicle had cut her off at an intersection, according to a federal affidavit. She then shouted obscenities and followed the victim to the female mail carrier to her next stop, where Valenzuela allegedly screamed more obscenities and racial epithets before spraying the victim in the face, the release stated.
The victim suffered severe pain and blurred vision.
"The evidence in this case indicates that a postal carrier carrying out her duties was the victim of an unwarranted attack," United States Attorney Eileen M. Decker said in the release. "All federal employees should be able to carry out their duties without fear of attacks based on the performance of those duties."
Valenzuela could face up to 20 years in federal prison if convicted of the charge of assaulting a federal employee, officials said.
The incident was investigated by the U.S. Postal Inspection Service as well as the Pasadena and Monrovia police departments.