This is an archived article and the information in the article may be outdated. Please look at the time stamp on the story to see when it was last updated.
A woman who was found shot to death in an alley in East Hollywood on Thursday afternoon has been identified by relatives, who gathered at the crime scene in the wake of the deadly incident.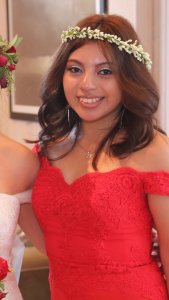 Cindy Lopez, 27, died after being shot in the 900 block of North Oxford Avenue. The incident was reported in the 900 block of North Oxford Avenue, Los Angeles Police Department Lt. John Radtke said.
The victim was found suffering from at least one gunshot wound, LAPD Officer Tony Im told KTLA. She was pronounced dead at the scene.
The shooter was described as being about 5 feet, 6 inches tall, weighing about 160 pounds with black hair, preliminary reports indicated. He was last seen wearing shorts and a blue shirt and heading north on foot, but may have eventually gotten into a vehicle, Radtke said.
Police had previously said that a blue Toyota RAV4 may have been involved, but later indicated that was not the case.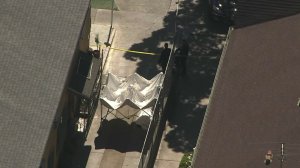 It is unclear if the shooter and the victim knew each other, but people in a crowd that formed at the scene told police they knew the woman.
"We don't know if the two know one another or not, but it does not appear to be random," Radtke said.
Police believe the victim was walking to a residence in the area when she was shot. The covered body remained at the scene about 4 p.m. in an alley next to an apartment complex.
Family members gathered at the scene and consoled one another as they tried to make sense of the tragedy. They said Lopez was walking to a friend's house when she was shot.
"She was like my best friend, and my sister as well," cousin Kiny Mendoza said through tears. "I found out the news today that I lost her."
Lopez was studying criminal justice and hoped to become a lawyer, family members said. They added that they did not know of anyone who would want to hurt Lopez.
Detectives were going door-to-door looking for anyone who might have witnessed the shooting, or video of the incident.
Anyone with information about the incident can call LAPD west bureau homicide detectives at 213-382-9470.
KTLA's Matt Phillips and Brian Day contributed to this story.