This is an archived article and the information in the article may be outdated. Please look at the time stamp on the story to see when it was last updated.
A 31-year-old woman died after being stabbed by her husband at their home in Sherman Oaks on Sunday, police said.
The incident occurred shortly after the man returned to the family's apartment in the 4900 block of Woodman Avenue around 6 a.m. Sunday, according to Lt. Michael Kocak with the Los Angeles Police Department.
Neighbors quickly called 911 after the couple's 12-year-old son — who was in the room as his father stabbed his mother multiple times — ran outside yelling for help, LAPD Capt. Lillian Carranza said.
Responding officers found the victim in a bedroom suffering from multiple stab wounds to her upper body. She was taken to UCLA Medical Center, where she later died, officials confirmed.
The boy was not injured and is now in the custody of Child Protective Services.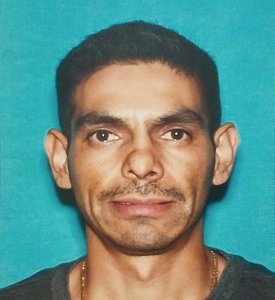 The victim has been identified as 31-year-old Viridiana Teran. Police said they are searching for her husband, 38-year-old Aurelio Teran, in connection with the stabbing.
"Once the neighbors made entry into the bedroom, the suspect was gone," Carranza said.
The couple had been married more than 12 years, she added.
Aurelio was last seen driving a gray Ford F 150 with the license plate number of 8E94842. The truck has pink stencil writing on the side that says "Viry's House Cleaning 818-297-4921".
Officials could not verify that he owns the business but said the vehicle is registered in his name.
Though police originally reported a weapon was recovered at the scene, they later said that was not the case. Authorities are considering Aurelio to be armed and dangerous.
"If he is somebody that can cause this type of damage to his wife in the presence of their child, you can only imagine what else he's possibly capable of," Carranza said.
Police were also unsure whether the man was intoxicated when he returned home at 6 a.m. Sunday.
There were no previous incidents of domestic violence reported at the home, according to Kocak. Aurelio does have a criminal record related to drunk driving and burglary, but none of the incidents involved violence, he added.
Anyone with information related to the stabbing can call LAPD at 818-374-0040.
39 year old Teran Aurelio CA Plate 8E94842 please call 911 wanted -MURDER @lapdVanNuysDiv @FOXLA @LAPDHQ @911LAPD @LAPDHQ @LAPDHQEnEspanol pic.twitter.com/nZA69rRjK2

— Lillian L. Carranza🇺🇸 (@LAPDCARRANZA) August 27, 2017