This is an archived article and the information in the article may be outdated. Please look at the time stamp on the story to see when it was last updated.
A 21-year-old Reno woman was found dead Friday afternoon after an apparent fall off a cliff in San Pedro in an incident being treated as accidental, authorities said.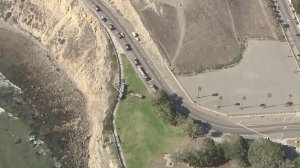 Los Angeles firefighters responded by sea and air after being called to 508 West Paseo del Mar at 2:13 p.m.
The woman was discovered at the base of a seaside cliff after a fall of unknown height in the Point Fermin Park area, the Los Angeles Fire Department said in an alert.
Los Angeles Police Department Officer Liliana Preciado said the victim was with two other people when she fell. The others were not injured.
Friends of the young woman, from Reno, Nevada, tried to help her but were unable to, a fire official on scene told KTLA.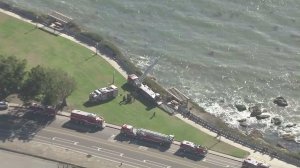 Aerial video from Sky5 showed firefighters responding at the northwestern corner of the park.
The death is being treated as accidental, Preciado said.
The area has been the site of multiple deadly cliff falls over the years, including from Sunken City, the site of a 1929 landslide, farther east.
On Aug. 7, two people in their 20s were found dead at the base of the cliff, the Los Angeles Times reported.
KTLA's Nidia Becerra contributed to this article.