This is an archived article and the information in the article may be outdated. Please look at the time stamp on the story to see when it was last updated.
A woman faces charges, including hate crime allegations, after allegedly striking a 4-year-old girl in the head at a Wal-Mart in San Jose, police said Thursday.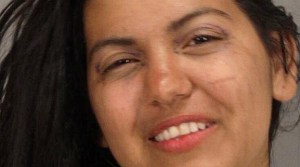 The woman, identified as transient Maria Garate, was booked into the Santa Clara County jail without incident after Tuesday's attack, said an official with the San Jose Police Department.
Garate faces charges of attempted murder and assault with a deadly weapon. Both charges carry a hate crime allegation. Evidence suggests Garate targeted the family because they are Asian, the district attorney's office said.
Garate did not enter a plea at a court appearance Thursday, said Sean Webby, a spokesman for the Santa Clara County district attorney's office.
Click here to read the full story at LATimes.com.