This is an archived article and the information in the article may be outdated. Please look at the time stamp on the story to see when it was last updated.
A woman died and a man was wounded when they were shot while sitting in a car outside a Big Lots store in Chino on Thursday, authorities said. The gunfire took place about 2:45 p.m. in the parking lot of the discount store at 12550 Central Ave., just south of Walnut Avenue, the Chino Police Department said in a
written statement
.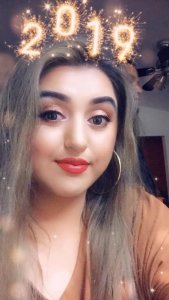 Paramedics pronounced the wounded woman dead at the scene, officials said. The wounded man arrived at a hospital soon after. He was expected to survive. The shooter, identified by police as 25-year-old Julio Cesar Rocha of Montclair, remained at large early Friday. "(Rocha) fled the scene prior to officers' arrival, police said in
a statement
issued early Friday morning. He was described as 5 feet 11 inches tall, about 275 pounds, with short black hair and brown eyes.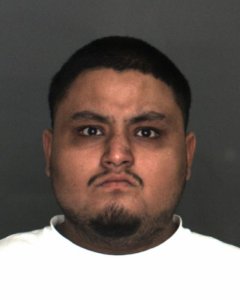 Family members at the scene identified the woman killed as 25-year-old Thalia Flores of Montclair. Aerial footage from Sky5 showed tents erected in the parking lot over the white car where the victims had been sitting when they were shot. Police used a drone to survey the scene. The area where the shooting took place is well-trafficked, Chino police Lt. Bill Covington told KTLA. "There were a lot of witnesses present when this occurred," the lieutenant said. A fund to help Flores' family has been set up online a
gofundme.com/thalia-flores
. Anyone with information can reach Chino police at 909-334-3000.
🔺Seeking Public's Help With Locating Homicide Suspect🔺

Detectives identified the outstanding suspect that shot and killed 25 year old Thalia Flores of Montclair in the 12500blk of Central Ave at approx 2:43 p.m. yesterday.

Link to more info: https://t.co/OE6Mr6Y8DF pic.twitter.com/5LLQ98ekkk

— Chino Police (@chinopolicedept) March 22, 2019
***ACTIVE INCIDENT / ROAD CLOSURE***

Officers are in the area of Central and Walnut investigating a shooting that just occurred.

Please stay away from the area, the road and adjacent parking lots are closed.

More details to follow. pic.twitter.com/cRccbphPml

— Chino Police (@chinopolicedept) March 21, 2019