This is an archived article and the information in the article may be outdated. Please look at the time stamp on the story to see when it was last updated.
Two days after a man was fatally shot while camping at Malibu Creek State Park, a woman who camped with her boyfriend there a year and a half ago said her car was struck by gunfire – and she believes someone could be targeting innocent people.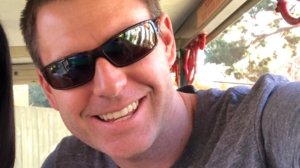 After hearing about the Friday shooting death of Tristan Beaudette, a 35-year-old Irvine resident, Meliss Tatangelo of Simi Valley said the killing reminded her of her experience in January 2017.
Beaudette was identified by the Los Angeles County coroner on Saturday, according to the Los Angeles Times.
Authorities say there's no motive or suspect and no evidence to connect any shootings in the area.
Beaudette was inside a tent with his 2- and 4-year-old daughters when someone shot him in the upper torso before dawn Friday morning, L.A. County Sheriff's Department Lt. Rodney Moore said previously. The daughters were not injured, Moore said.
Beaudette now has a GoFundMe campaign created for him.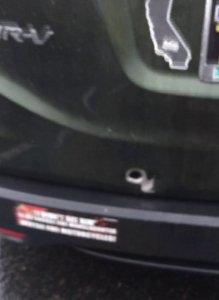 On Sunday, Tatangelo talked to KTLA about her experience at the park, which is in the Calabasas area.
"Hey, that sounds familiar," Tatangelo said she remembered thinking after hearing the news of Beaudette's death. "I know something about that."
In a Facebook post she wrote at the time, Tatangelo said she and her boyfriend were sleeping in the back of her car around 5 a.m. when they heard a loud noise. They went back to sleep.
When they got up at 6 a.m., they left the campsite to get coffee, she said. Then they heard something rolling around the back of her Honda H-RV.
She opened the hatch and saw a large bullet hole and bullet rolling around the back of the car, Tatangelo said.
They called the Los Angeles County Sheriff's Department and then returned to the campsite, where they spoke with a campground host who said others had heard the apparent gunshot sound. State park police filled out a report and took the bullet, Tatangelo said.
The shotgun was fired approximately 20 feet away and if the bullet was an inch higher, she would have been struck, Tatangelo said.
"You can see in the video there's a little piece of blue blanket," Tatangelo said of a video taken of her car at the time. "That's where I was. You can see it barely misses me."