This is an archived article and the information in the article may be outdated. Please look at the time stamp on the story to see when it was last updated.
A woman was sexually assaulted at Manhattan Beach early Sunday morning while the attacker forced her male companion to lie face down in the sand, authorities said.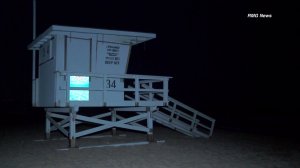 The incident occurred about 12:16 a.m. at the 3400 block of the waterline (map), according to a news release from the Manhattan Beach Police Department.
The male and female victims, both in their 40s, were approached by a man described as Hispanic, the release said.
The attacker "simulated the use of a handgun" when he forced the male victim to lie down during the  sexual assault of the woman, police said.
After robbing the couple, the assailant fled southbound on foot. Authorities conducted a search of the area but were unable to locate him.
Manhattan Beach police detectives are investigating the incident.