This is an archived article and the information in the article may be outdated. Please look at the time stamp on the story to see when it was last updated.
Dozens of people gathered at a vigil in Hawthorne on Friday night to honor a mother-of-three who was fatally shot in front of her 12-year-old son by a man who was apparently unknown to her but who may have thought she was laughing at him.
Denise Chiffon Berry, a Metro bus driver, was remembered by family, friends and co-workers at the intersection of Rosecrans and Kornblum avenues, where the shooting occurred.
"I miss my cousin ... you guys don't know ... she's my world," her cousin John said.
Co-worker's Jason Murphy and Nakita Sample described Berry as a "good woman" with a "bright personality."
"She was a happy person ... and to hear that her laughing took her life away is just unbelievable," Sample said.
"You can see by the turnout, she was loved by all," said cousin Iran Walton.  "And if someone else misinterpreted her gestures ... that's unfortunate."
The 44-year-old appeared to have no connection to the man who killed her, only having laughed when driving by a car occupied by him and two friends just prior to the shooting, according to a Los Angeles County Sheriff's Department homicide lieutenant.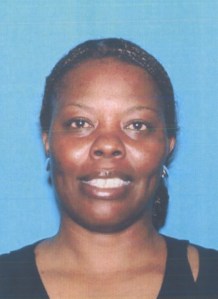 Berry stopped about 12:30 p.m. Wednesday to tell a Hawthorne police officer that she believed a Cadillac was following her. As she spoke to the officer, 38-year-old Robert Washington got out of the Cadillac and opened fire on her, Lt. Dave Coleman said.
She died on scene, and her 12-year-old son fled. The boy was hospitalized with gunshot wounds and cooperated with investigators.
"He watched his mother murdered in front of him," Coleman told the Los Angeles Times. "That's horrific."
The police officer returned fire, killing Washington. Two others in the Cadillac — half brothers Stanley White and Brandon White — were arrested. The former was charged Friday, while the latter was released.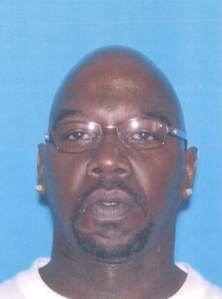 Washington's identity was confirmed by the coroner's office Friday.
On Wednesday, Berry and her son had driven by the shooter's Cadillac and spotted someone's feet hanging out the window and then chucked together about it, Coleman said.
The boy made eye contact with the suspects, the lieutenant said.
Washington was a front-seat passenger in the Cadillac, authorities said. He got out of the car and opened fire with two handguns before being killed by the police officer's gunfire.
Stanley White, from Rancho Cucamonga, was the alleged driver; he was arrested on suspicion of murder and conspiracy. One count each of attempted murder and murder were filed against him Friday, the Sheriff's Department said in a news release.
Stanley White appeared at Airport Courthouse Friday afternoon but his arraignment was continued till April 21, a county District Attorney's Office spokeswoman said.
Brandon White, the backseat passenger, was arrested on suspicion of conspiracy, Coleman said. Prosecutors declined to file charges against him due to insufficient evidence, according to sheriff's news release.
The two half brothers were being held on $1 million bail. Brandon White had not been released by midafternoon Friday.
Booking photos of the Whites were not released.
Berry's oldest son has created a GoFundMe account "for numerous situations we have to get through."
More videos:
[facebook url="https://www.facebook.com/photo.php?v=10153242287014614&set=vb.72391084613&type=2&theater"]