This is an archived article and the information in the article may be outdated. Please look at the time stamp on the story to see when it was last updated.
A South Los Angeles man and woman were charged with murder Tuesday in the stabbing death of a Whittier woman during a dispute over a parking space, authorities announced Thursday.
The attack occurred around 9:30 p.m. on Friday at the Santa Fe Springs Swap Meet located at 13000 block of Alondra Boulevard.
Officers responding to a report of a fight in the parking lot, found Elizabeth Yanez lying on the ground with multiple stab wounds to her neck and back, according to a news release from the Whittier Police Department.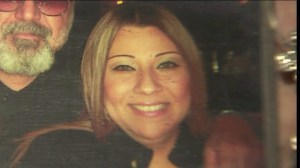 The 43-year-old mother of two was transported to UCI Medical Center where she later died.
Her adult children, who witnessed the attack, said their mother had been stabbed by a man and woman over a parking space.
"It escalated," son Daniel Crable said. "It went from one to 10 in a matter of seconds. The next thing you know this man is out of his car."
Detectives were able to get fingerprints from the victim's car which led to the arrests of Reggie Cervantes, 22, and Brenda Rangel, 19, in South Los Angeles.
"It doesn't make sense to me," said daughter, Renee Crable. "For a parking space, it was just uncalled for. I mean I just don't understand how … I'm supposed to go on with my life now."
Rangel and Cervantes were each being held on $1 million bail.