This is an archived article and the information in the article may be outdated. Please look at the time stamp on the story to see when it was last updated.
A 24-year-old woman was charged Wednesday with several felony counts of arson in connection with multiple fires at an apartment complex in Fullerton, officials reported.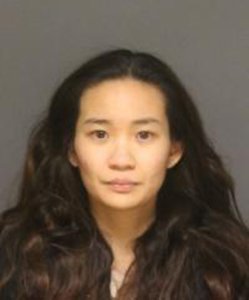 Esther "Eunjung" Cha was charged with four felony counts of arson of another's property, two felony counts of attempted arson, one misdemeanor count of possession of a controlled substance and one misdemeanor count of possession of controlled substance paraphernalia, the Orange County District Attorney's Office reported in a news release.
Cha was arrested Sunday after officers allegedly saw her trying to start two fires at the Fullerton Hills Apartments, located as 1203 N. Gilbert Street. Prosecutors say officers, who were conducting surveillance related to previous fires at the complex, saw Cha set a piece of cardboard on fire and toss it into a dumpster.
They also witnessed Cha walk around the apartment building, light a cardboard box on fire and place it on top of a bush next to an electrical outlet on the side of a building, prosecutors said.
Cha is believed to be responsible for other fires at the complex this month.
Cha allegedly set the contents of a trash can on fire on Feb. 8, set the contents of a trash can inside the apartment's mailroom on fire on Feb. 14 and set the contents of a dumpster on fire at the complex on Feb. 15.
Prosecutors say Cha also lit a cardboard box on inside the apartment's laundry room on Feb. 16. That fire was extinguished by a maintenance worker.
Cha was being held on $1 million bail.
If convicted she faces a maximum of eight years in state prison.
The case remains under investigation by the Fullerton Police Department.