This is an archived article and the information in the article may be outdated. Please look at the time stamp on the story to see when it was last updated.
A woman who was wanted for stealing a car in Van Nuys with an 11-month-old child inside last month has been arrested, Los Angeles Police Department officials announced.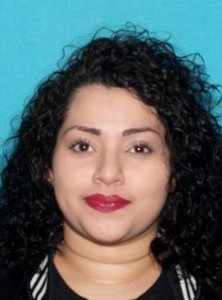 Maria Elizabeth De La Torre allegedly stole an unattended Infiniti G20 about 10:10 a.m. on April 3 in the 15400 block of Gault Street.
The vehicle was taken as the child's mother stepped away from it momentarily.
About two hours later, the vehicle was found abandoned in the 15900 block of Enadia Way and the baby was still inside.
The baby was evaluated at a hospital and eventually reunited with his mother.
An extensive search for De La Torre ensued, but she was not found.
She was finally arrested about 2 p.m. Wednesday near the intersection of Oxnard Street and Noble Avenue in Van Nuys.
She was booked on suspicion of kidnapping and grand theft auto.