This is an archived article and the information in the article may be outdated. Please look at the time stamp on the story to see when it was last updated.
LOS ANGELES (KTLA) — A woman who falsely accused a fellow Long Beach Poly High School student of rape in 2002 was ordered by a judge on Friday to pay $2.6 million to the school district.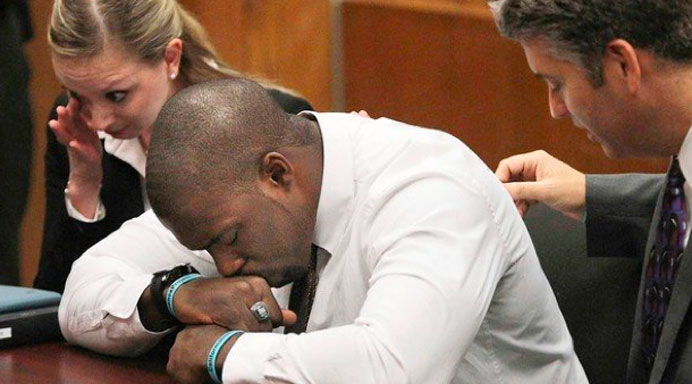 Wanetta Gibson was not in court and her whereabouts were unknown, according to prosecutors.
The judgement allows the Long Beach Unified School District to garnish Gibson's future wages and property.
Gibson sued the district for lax campus security related to the alleged rape and received $750,000 from a $1.5 million settlement.
She later recanted her rape charge against Brian Banks, who had been convicted and served more than five years in prison.
He was exonerated in May of 2012.
Banks was a star football player at Poly High School at the time Gibson accused him of rape.
Earlier this year, he signed a contract to play football for the Atlanta Falcons.