This is an archived article and the information in the article may be outdated. Please look at the time stamp on the story to see when it was last updated.
A 37-year-old woman who pretended to have breast cancer and told victims she needed money for treatment has been sentence to six months in Los Angeles County jail and ordered to repay nearly $130,000.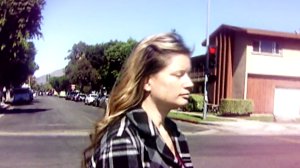 Lacy Johnson of Colorado received her sentence on Thursday, nearly four months after she pleaded no contest to felony grand theft. The Los Angeles County District Attorney's Office announced her sentence.
Johnson received more than $100,000 from donors who were bilked between 2010 and 2013, the DA's office said. It came out in court testimony that she did not have breast cancer and may have scammed additional donors.
Crime Watch Daily last fall spoke to multiple people who said they were victims of Johnson, including her godmother, two ex-boyfriends and the members of a Jewish temple in Burbank. Johnson grew up in the L.A. area, the crime television show reported.
A Facebook page called Bring Lacy Elizabeth Johnson to Justice and an associated website are dedicated to Johnson's alleged crimes.
After her 180-jail sentence, Johnson will be on probation for five years and must perform 30 days of community labor.
She was taken into custody noon Thursday at the downtown L.A. criminal courthouse, inmate records show.
The L.A. County Sheriff's Department and Los Angeles Police Department worked the case.