This is an archived article and the information in the article may be outdated. Please look at the time stamp on the story to see when it was last updated.
A Woodland Hills mother of two who survived a kidnapping and sexual assault last month became a victim again about a week later.
KTLA is not using the names of the victim or her family to protect them.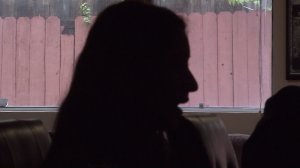 The victim, a 33-year-old woman, was waiting at a red light at the intersection of Canoga Avenue and Burbank Boulevard around 8:30 p.m. on Dec. 28 when a black, newer-model SUV with dark windows pulled up beside her, she told KTLA. Two women inside the vehicle signaled for her to roll down her window and, as they began asking her for directions, a man armed with a knife exited the SUV and entered the victim's car on the passenger side, she said.
"He asked me to start driving or he was going to kill me," she said.
The man forced her to drive for what felt like hours until he told her to stop in Burbank, where he sexually assaulted her.
"He was punching me, hitting me. I tried to fight back and I started to kick and scream," she said.
Eventually she managed to get away and ran to a nearby hospital.
During the ordeal, she said she thought of her children, a 10-year-old girl and a 4-year-old boy, and whether she would ever see them again.
A little more than a week later, on Jan. 6, she came home to discover her front door was forced open. Drawers were open and photo albums were in disarray, but nothing was taken, she said.
She does not know if the incidents are connected, but she wants who ever did this to her to be caught.
"I want to see justice served quickly and severely," she said.  "I don't want this to happen to anybody else, I want him to be found."
Los Angeles Police are investigating both incidents.
The man who kidnapped and attacked her in late December is described as being a Hispanic man in his mid 30s, about 5 feet 6 inches tall, with a stocky build and dark facial hair. He was wearing a black beanie, a dark gray hooded sweatshirt, dark gray sunglasses with blue lenses.
Anyone with information about either incidents can call the Los Angeles Police Department.