This is an archived article and the information in the article may be outdated. Please look at the time stamp on the story to see when it was last updated.
When the Los Angeles Dodgers take the field Monday, it will mark the start of another shutout television season for long-suffering fans.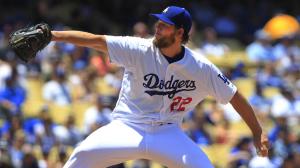 Time Warner Cable remains the only major pay-TV company in Southern California carrying SportsNet LA, the cable channel owned by the Dodgers. That leaves more than 70% of the homes in Greater Los Angeles unable to regularly tune in to Dodger games for the second straight year.
The 2015 season opens with little hope that a yearlong stalemate over programming fees will be resolved any time soon. The hang-up continues to be the price of the channel that Time Warner Cable wants to charge other pay-TV providers, as well as looming ownership changes for the two main players in the dispute: Time Warner Cable and DirecTV.
Neither side has engaged in meaningful negotiations this year. Until new bosses arrive, executives at those companies appear unwilling to make concessions to end the standoff.
Click here to read the full story at LATimes.com.