This is an archived article and the information in the article may be outdated. Please look at the time stamp on the story to see when it was last updated.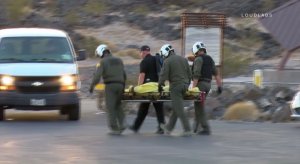 A Yorba Linda couple were found dead after getting lost during a hike in the Mojave Desert this weekend, according to the San Bernardino County Sheriff's Department.
Kathie Barber, 58, and her husband, Gen Miake, 60, were hiking near the Amboy Crater National Monument Saturday when Barber alerted authorities about 1:35 p.m. that she had been separated from her husband and that they were both lost, authorities said in a news release.
She also told San Bernardino County sheriff's officials that she had run out of water and that her husband had a heart condition.
San Bernardino County Sheriff's officials searched the area on the ground and in the air.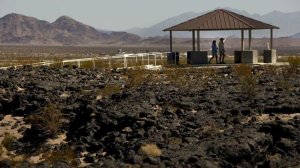 The hikers' car was found parked at the trail head, but searchers could not tell which direction they went.
They were eventually found unresponsive one to two miles east of the Amboy Crater trail head.
Miake was found about 4:05 p.m. and Barber was found about 150 yards away at 4:22 p.m., "in the open desert with no shade," when the temperature was estimated at 113, according to the sheriff's department.
The victim's bodies were recovered, and an investigation is underway to determine their cause of death.