This is an archived article and the information in the article may be outdated. Please look at the time stamp on the story to see when it was last updated.
The mother and brother of a 16-year-old girl stood tearfully with investigators and elected officials Wednesday to ask the public for help finding the gunman who killed the teen in a hail of gunfire intended for another target.
Danah Rojo-Rivas was in the back seat of her mother's car in Lynwood, returning from a church event, when a bullet struck her in the back.
Two weeks after she was killed, authorities on Wednesday announced a $30,000 reward in the investigation.
At the reward announcement, held at Lynwood City Hall, Danah's mother wore sunglasses as she spoke, crying. She addressed her daughter's killer.
"I don't know who you are; I don't know your name. But you had no right to take any life -- not just my daughter's life, which is the one that's hurting me and my whole family," she said. "You have no right to take any life."
"No matter what you do, there will be justice," she added.
The shooting, believed to be gang-related, occurred after an SUV being chased by another vehicle got caught at a traffic light at Euclid Avenue and Long Beach Boulevard. The intended target got out of the SUV and ran through stopped traffic, while the gunman fired at him.
The target abandoned a burgundy Saturn SUV at the scene; he has not been identified.
Danah's mother's tried to drive away from the gunfire, driving south on Long Beach Boulevard, before she realized her daughter had been struck, the Los Angeles County Sheriff's Department said in a news release.
She pulled over, and her 18-year-old son Ethan, who had been in the front seat, pulled Danah onto the sidewalk, where she died.
"We had this bond that everybody could see. My daughter was a little bright light everywhere she went. ... She was that little person that everybody loved. Her smile was catching everybody's love since she was a baby," her mother said.
To make the family's grief worse, Danah's dog, Luna, ran out of the car, darted across the street and was killed by a passing car, the release said.
The shooting occurred about 9:30 p.m. Nov. 23, the day before Thanksgiving.
Danah was a softball player at Gardena High School but voluntarily quit playing to get an after-school job to help support the family, her mother said. She loved dogs and hoped to volunteer at a local animal shelter. She wanted to be a lawyer.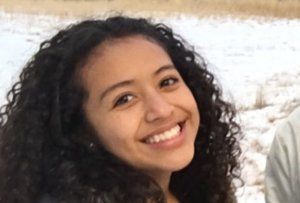 "This Monday, I shouldn't have to wake up to get ready for her funeral," Danah's mother, who did not want to be identified by name. "This Monday should be a day of waking her up at 6 in the morning ... so she can go to school."
The Board of Supervisors has offered a $20,000 reward for information leading to the arrest and conviction of the killer or killers, and two local businesses -- Che Hill Real Estate and CLJ Realty -- have added $5,000 each.
Anyone with information is asked to call sheriff's homicide Detective Adam Kirste or Detective Sgt. Robert Gray at 323-890-5500.