This is an archived article and the information in the article may be outdated. Please look at the time stamp on the story to see when it was last updated.
A model and actor who had appeared in the soap opera "The Young and the Restless" was recovering Sunday after being attacked in Hollywood on Thanksgiving while attempting to deliver food to a friend, according to his girlfriend.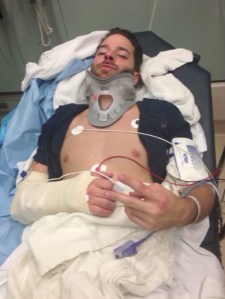 Corey Sligh and his girlfriend, Alisa Berhorst, were bringing food to a friend who worked at a Rite Aid, located at 7900 Sunset Blvd. (map), when the attack occurred, she said.
Two men had been driving erratically and traveling about 45 mph in the parking lot when Sligh asked them to slow down and said police had been called.
Then, they struck Sligh, opened the car door into his chest and held back Berhorst as they "fully attacked him," she told KTLA.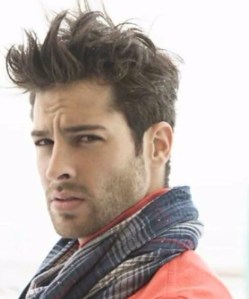 After the attack, witnesses followed the men, who crashed their vehicle and were detained by police.
Sligh sustained a broken arm during the attack, among other injuries. He spent two nights in a hospital, Berhorst said.
http://instagram.com/p/wArzCqkAw_/