This is an archived article and the information in the article may be outdated. Please look at the time stamp on the story to see when it was last updated.
Salad greens from a recycled shipping container? One LA company is producing healthier, fresher tasting produce thanks to a mix of technology and good old-fashioned farming.
Imagine growing salad greens in the dead cold of winter. Thanks to a system being pioneered by Los Angeles based Local Roots, it can be done.
The company is building farms inside recycled shipping containers. You know, the type that used to carry electronics or other assorted goods across vast oceans. Now, they might be growing basil or kale inside.
Follow KTLA Tech Reporter Rich DeMuro on Facebook or Twitter for cool apps, tech tricks & tips!
I visited the company's warehouse just outside of downtown Los Angeles and got to see – and taste – what they're doing firsthand.
The containers are rigged with shelves that have little or no dirt. A combination of custom lighting, temperature and humidity give plants the perfect environment to thrive. But the brilliant part – these shipping containers can be moved or placed anywhere in the world.
This means that greens can be grown just miles from the restaurant that serves them. Local Roots tells me that their greens stay fresher for about 2 weeks longer than typical because they aren't traveling as far to be eaten.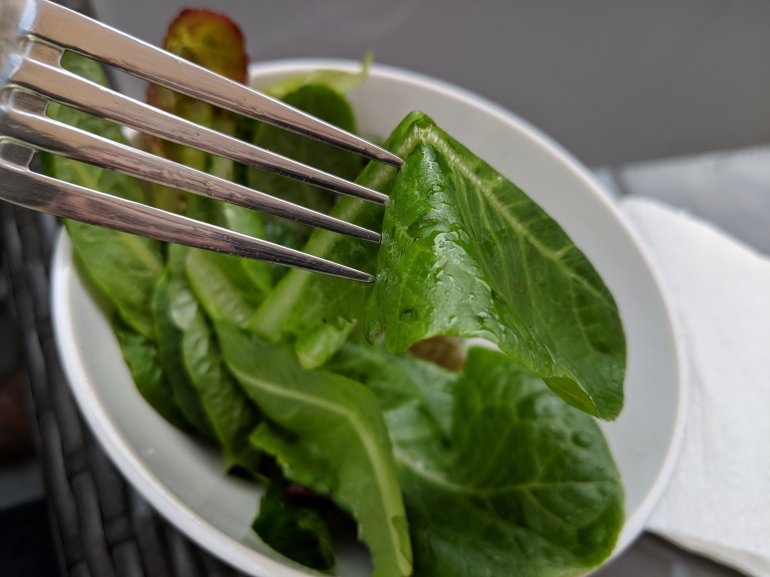 As for the taste? I was impressed with the fresh, bold flavors of the lettuce I tried. Pretty crazy to think it was grown in a container that had a previous life hauling goods.
Right now, several restaurants in the LA area are serving up greens grown by Local Roots. The company is close to announcing a partnership with a national retailer where you'll be able to buy them in store. They are also hiring lots of smart people to help them in their quest of growing fresher food closer to home.