This is an archived article and the information in the article may be outdated. Please look at the time stamp on the story to see when it was last updated.
A 33-year-old youth pastor was killed when a shooter opened fire on a car in Pomona early Monday, authorities said.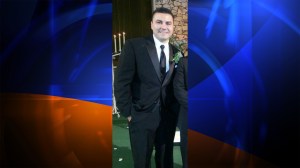 Daniel Diaz, of West Covina, had been traveling in a car with several members of his church following a birthday celebration when the vehicle was fired upon.
The shooting took place near Park Avenue and Mayfair Street, according to Pomona police.
The car in which Diaz was traveling hailed a patrol vehicle nearby at about 12:45 a.m. and occupants reported they have been shot at, police said in a new release.
Diaz, the only person out of form in the vehicle who was injured, was taken to Pomona Valley Hospital Medical, where he was pronounced dead.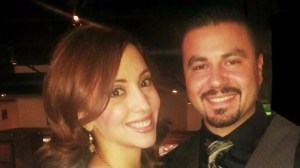 "I'm still waiting for him to call, tell me 'good morning' and 'I love you,'" said Denise Lugo, Diaz's girlfriend.
He was a youth minister at New Beginning Community Ministries Church in Baldwin Park, church officials said. His parents are the church's main pastors.
"This is a time to uplift our Pastors David and Donna Diaz with all of our prayers, love and support as they just lost their son Daniel," a post on the church's Facebook page read.
Diaz and the three other men in the car had been dropping off a friend when someone walked up to the car and shot inside it, according to police, who said the victim had no gang ties.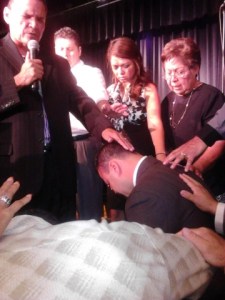 Boys at a home for troubled young men run by the church were emotional Monday, recalling their leader. They said he was like an older brother and had helped get them on a better path.
"I was in the streets, doing drugs. He came to my house, trying to help me," Raphael Gurrola said. "I followed him because of the way he looked, he looked happy. It made me want to be like him."
Henry Hernandez, a director at the home, called Peter's House, said the boys had prayed Monday for Daniel Diaz and his family.
"It was just a tragic thing," Hernandez said. "These kids will always remember daniel for who he was and what he did for them."
A vigil was planned for Diaz on Tuesday evening at the site where he was shot, according to family and church members. Roses and candle were placed at the site on Monday.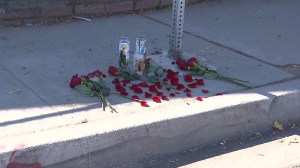 Anyone with information was urged to call the Pomona Police Department's detective bureau at 909-620-2085. Those who want to remain anonymous should contact "Crime Stoppers" at 800-222-8477.
Those who wish to help the Diaz family were asked to contact New Beginning Community Ministries at 626-331-3322 or 626-373-7018 or visit nbcministry.com or on the church's Facebook page.
A collection for the family was taking place at the church's women's home, 3426 Robinette Ave., Baldwin Park, CA 91706.