This is an archived article and the information in the article may be outdated. Please look at the time stamp on the story to see when it was last updated.
RANCHO MIRAGE, Calif. — After she abruptly left a rehab facility in Newport Beach on Thursday, Lindsay Lohan has checked into the Betty Ford Center in Rancho Mirage.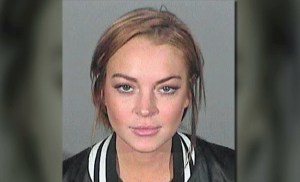 The actress, 26, checked in late Thursday night, TMZ reports, barely making the deadline and dodging an arrest warrant.
TMZ also reports that Lohan has re-hired attorney Shawn Holley.
The website says Holly negotiated with prosecutors to make the deal that Betty Ford was an acceptable rehab facility. The arrangement still has to be signed off by the judge.
Lohan was supposed to start a 90-day stint in a "lockdown" rehab center on Thursday.
She agreed to enter rehab as an alternative to a three-month jail term for two misdemeanor convictions and a probation violation finding in March.
Lohan had checked into Morningside Recovery Center Thursday morning, but then left because "she was not happy with the place," her father said.
Michael Lohan said he was not happy with it either over the revelation that the facility can't provide alcohol and drug rehab treatments because California officials revoked its license.
None of Morningside's several locations in California are licensed, according to Millicent Tidwell, deputy director for the California Department of Alcohol and Drug Programs.
The company previously had three licenses, but they were all revoked.
The state's licensing agency is in litigation with Morningside's unlicensed Newport Beach facility, she said.
It's unclear whether Judge James Dabney knew Morningside was unlicensed when Lohan's lawyer Mark Heller informed him in court Thursday morning that she would spend her rehab sentence there.
Santa Monica City Attorney Terry White, one of two prosecutors involved in Lohan's case, objected at Thursday's hearing, saying Heller didn't get prior approval for Lohan to go to Morningside.
White said he needed time to investigate it, and Dabney gave tentative approval of the facility — pending White's investigation.
The judge ordered the treatment after Lohan entered pleas of no contest on charges relating to a traffic accident and she was found in violation of her shoplifting probation with those convictions.
Her six years of legal troubles trace back to two drunken driving arrests in 2007 and include other incidents in which she was behind the wheel.
Lohan was charged with reckless driving and lying to a police officer about a June 2012 car crash in which her Porsche crashed into a dump truck on the Pacific Coast Highway in Santa Monica, California.
Her arrest triggered the probation violation charge.
The police report said Lohan denied being behind the wheel, but the prosecutor was expected to call witnesses who say she was driving.
Lindsay Lohan acknowledged her drug and alcohol addiction in past court appearances.
She's spent 250 days in five rehab facilities since January 2007, including one long court-ordered stint after a failed drug test.
The actress has appeared in court at least 20 times before four Los Angeles judges who have now found her in violation of probation six times and sentenced her to a total of nine months in jail.
Lohan has spent about two weeks behind bars in six trips to the Los Angeles County jail, served 35 days under house arrest and worked about 67 days of community service at the county morgue.
-With information from CNN