This is an archived article and the information in the article may be outdated. Please look at the time stamp on the story to see when it was last updated.
A verdict was expected soon in the trial of Bruce Beresford-Redman, the former "Survivor" producer accused of killing his wife, Monica Burgos, during a family vacation in Cancun, Mexico in 2010.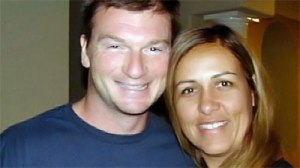 Beresford-Redman reported his wife missing on April 6, 2010, telling police and relatives that she never made it back to the hotel after a solo shopping excursion the day before, authorities said.
Burgos' badly decomposed body was discovered two days later in a sewer at the Moon Palace Hotel on what would have been her 42nd birthday.
Two years later, Beresford-Redman was extradited to Mexico by U.S. Marshals to face trial in her death.
Mary Beth McDade reports on an important new development in the case for KTLA 5 News at 10 on Tuesday, Jan. 14, 2014.