This is an archived article and the information in the article may be outdated. Please look at the time stamp on the story to see when it was last updated.
A 50-year-old man accused of fatally stabbing a teacher in front of her students at a Long Beach park made his first court appearance on Wednesday.
Steven Dwayne Brown appeared for arraignment Wednesday afternoon on a capital murder charge in the violent death of Kellye Taylor, a 53-year-old teacher at Huntington Academy.
The arraignment was postponed, but four of Taylor's sisters appeared, all of them calling Brown a "coward."
Taylor had been with the students at the private elementary school where she taught on Oct. 11 when Brown allegedly attack her at Orizaba Park, stabbing her in the neck, according to prosecutors.
He faces a special circumstance allegation of lying in wait and using a knife as a weapon, accruing to the DA's office.
Brown was allegedly in a relationship with Taylor's daughter, according to the DA's office said. Long Beach police had said earlier that Taylor was the grandmother to Brown's children, but that the relationship between Brown and Taylor's daughter was unknown.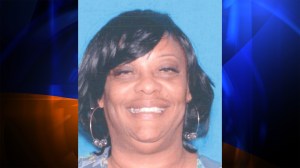 In March, Taylor was given custody of Brown's three children with Taylor's daughter by a judge, the Los Angeles Times reported. That came after Brown and Taylor's daughter were arrested in separated incidents, according to The Times.
Brown then sued Long Beach police, the Los Angeles County Department of Children and Family Services and several social workers, claiming Taylor had told social workers he abused his children, the newspaper reported.
Brown has four prior felony convictions between 1986 and 1998 in L.A. County, including residential burglary, robbery and possession of a controlled substance, according to the criminal complaint, the DA's office stated.
He was being held without bail and faced life in prison. Prosecutors have not decided whether to seek the death penalty.