This is an archived article and the information in the article may be outdated. Please look at the time stamp on the story to see when it was last updated.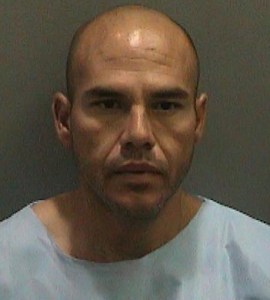 A 40-year-old Santa Ana man was in custody in the shooting death of new mother whose body was found under a bridge in Newport Beach on Labor Day, authorities announced Monday.
Nancy Renee Hammour, 28, was discovered by a passerby lying face down under the Bay Bridge, near the intersection of East Coast Highway and Bayside Drive, according to the Newport Beach Police Department.
Jaime Prieto Rocha was arrested on Friday in connection with Hammour's death.
He was being held in lieu of $1-million bail, according to a statement from Newport Beach police.
Court records show Hammour had a previous arrests for prostitution and substance abuse issues, according to the Daily Pilot.
Family members told KTLA the mother of two was trying to turn her life around and regain custody of her 4-month-old son.
Hammour also had a 10-year-old boy.
The Santa Ana woman was the second homicide victim found in Newport Beach this year.
The first, Tina Hoang, was found face-down on the sand in West Newport in March.
Hoang was also a new mother and faced prostitution charges.
Anyone with information was urged to call police at 1-800-550-NBPD.