This is an archived article and the information in the article may be outdated. Please look at the time stamp on the story to see when it was last updated.
SOUTH MIAMI, Fla. (KTLA) — A 31-year-old man allegedly confessed via Facebook Thursday to murdering his wife and posting a picture of her blood-stained body as proof.
Derek Medina told officers he shot Jennifer Alfonso in the kitchen of the couple's home after she said she was "leaving him," according to a news release from Miami-Dade police.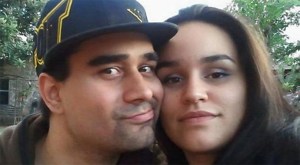 When officers went to the home, they found the body of the 26-year-old woman.
Alfonso's 10-year-old daughter was also inside the home, but was unharmed.
Medina posted the gruesome picture to his Facebook feed along with a note.
"Im going to prison or death sentence for killing my wife love you guys miss you guys takecare Facebook people you will see me in the news."
Medina then drove to see his family and later turned himself to police, according to his arrest affidavit. He was booked on suspicion of murder, police said.
The photo remained online for at least five hours and was repeatedly shared by other users.
Facebook employees eventually noticed the post and removed the picture.
"The content was reported to us. We took action on the profile — removing the content and disabling the profile, and we reached out to law enforcement," a Facebook spokesperson told the Associated Press.
"We take action on all content that violates our terms, which are clearly laid out on our site," the spokesperson said.