This is an archived article and the information in the article may be outdated. Please look at the time stamp on the story to see when it was last updated.
Sheriff's deputies in Montecito were investigating the circumstances surrounding an apparent hiking accident that left a young man dead and his female companion injured.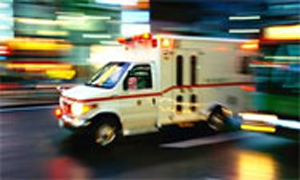 The couple, both in their 20s, fell during a hike on Sunday afternoon on the Cold Springs Trail near Tangerine Falls, according to a news release from the Santa Barbara County Sheriff's Department.
Authorities said the woman suffered two broken ankles and a broken wrist; the man suffered a serious injury to his arm.
When the man tried to go for help, he apparently fell 20 to 30 feet down a rocky ledge to his death, the release stated.
A couple hiking on the lower Cold Springs Trail on Monday morning, called 911 to report seeing a body about 10 to 15 feet off the trail, the release stated.
Later Monday afternoon, authorities said a second group of hikers in the upper Cold Springs Trail area discovered the injured woman who was airlifted to the hospital.
The identities of the two hikers were being withheld.