This is an archived article and the information in the article may be outdated. Please look at the time stamp on the story to see when it was last updated.
A man was arrested after his roommate was found stabbed to death in a West Hollywood apartment, according to the Los Angeles County Sheriff's Department.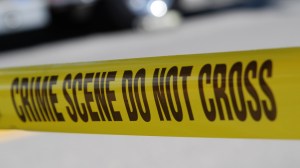 Deputies initially responded to an apartment complex in the 900 block of Palm Avenue shortly before 5:00 p.m. Saturday to conduct a welfare check on someone who lived at the location, a news release from the Sheriff's Department's stated.
When they arrived, deputies discovered a man on the kitchen floor who had been stabbed, according to the release.
The man was pronounced dead by paramedics a short time later. His identity has not yet been released yet.
Deputies then discovered another man hiding in a bathroom who appeared to have taken a "large amount of pills," authorities said.
He was taken to a local hospital and treated before being booked, the release stated.
Homicide detectives were still investigating the circumstances surrounding the stabbing, according to the release.
Anyone with information about the incident was urged to call the Sheriff's Department's Homicide Bureau at 323-890-5500.