This is an archived article and the information in the article may be outdated. Please look at the time stamp on the story to see when it was last updated.
A Berkeley man whose body was identified Sunday was not shot before detectives found him in a burning car as authorities previously stated, according to an LAPD news release.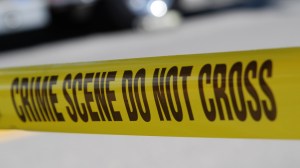 Firefighters initially responded to a report of a vehicle fire at about 7:30 p.m. Saturday night, according to a news release from the Los Angeles Police Department. The car, a blue 1993 Lexus, was parked in a dead-end section of Harding street near Foothill Boulevard (map) in an area right by the 210 Freeway.
While extinguishing the blaze, fire crews discovered a body in the car's front passenger seat, the release stated.
"It appeared the man had bled a great deal, and we think he may have been shot prior to the fire starting," LAPD Lt. Paul Vernon said in the release. "It appears someone wanted to torch the car to destroy evidence."
Jose Alberto Martinez, a 26-year-old Berkeley resident, owned the burned car and was identified Sunday as the victim.
Martinez was not shot, but the car was torched to destroy evidence of a crime, the Sunday news release stated.
"The smell of gasoline was very apparent at the crime scene," Vernon said. "The fire was started to cover the crime, but not to kill him."
Witnesses said they saw a person running across a pedestrian bridge near the freeway shortly after the fire started, according to LAPD.
Authorities were asking for the public's help in the investigation. They have asked anyone with information about the incident to call LAPD Detective Ryan Verna with the Mission Division at 818-838-9976.
Those who would prefer to give a tip anonymously were asked to contact Crime Stoppers by calling 800-222-8477, texting a tip with the letters "LAPD" at the beginning to 274637, or through the website www.LAPDOnline.org.
KTLA's Ashley Soley-Cerro contributed to this report.