This is an archived article and the information in the article may be outdated. Please look at the time stamp on the story to see when it was last updated.
[protected-iframe id="4959cc52e249f71dc6fecba6697a07ad-41641936-42155150″ info="http://www.cnn.com/video/api/embed.html#/video/bestoftv/2014/06/05/good-stuff-newday-6-5-man-finds125000-in-cash.cnn" width="640″ height="340″ frameborder="0″]
Joe Cornell needed a stroke of luck.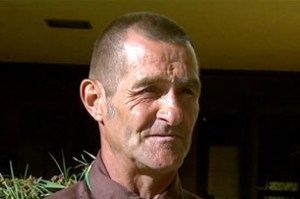 Cornell is a recovering meth addict in Fresno, trying to get clean while living at a Salvation Army rehab center.
He was going about his business Wednesday when a Brinks armored truck drove by, and a bag containing $125,000 fell out.
Cornell could have literally taken the money and run – he was the only one who saw the rogue bag.
Instead, Cornell returned the money to Brinks. He thought about the impact the missing cash would have on others.
"Deposits from businesses and stuff, so that could have trickled down to a lot of people's jobs, who knows what," Cornell said. "So I just figured it was the right thing to do."
Brinks agreed. The security company rewarded Cornell and his wife, Virginia, with a $5,000 debit card.
Cornell graduates from his rehab program in July, and Virginia hopes her husband's honest actions help land him a job.