This is an archived article and the information in the article may be outdated. Please look at the time stamp on the story to see when it was last updated.
A home repairman pleaded no contest Wednesday to allegations he stole and pawned an $8,000 Rolex Submariner watch from the Beverly Grove house of actor Nicolas Cage's ex-girlfriend.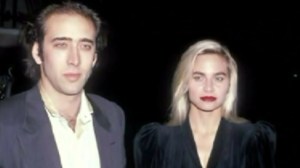 The watch belonged to Christina Fulton's son, and prosecutors said it was taken from his bedroom last April on a day when 39-year-old Ricardo Orozco was working there. Orozco is accused of pawning the watch the next day.
Los Angeles police matched the watch to the one stolen through receipts and a serial number, prosecutors said.
Orozco, who was facing a life sentence for a third-strike conviction, is instead expected to serve 32 months in prison under a plea agreement with the L.A. County district attorney's office.
Click here to read the full story on LATimes.com.