This is an archived article and the information in the article may be outdated. Please look at the time stamp on the story to see when it was last updated.
A Boston-area man, who was planning to kidnap children, lock them in a basement dungeon, rape and eat them, should be imprisoned for at least 27 years, federal authorities said in court documents filed this week.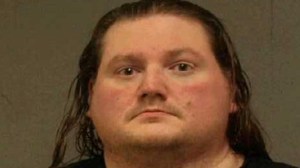 The man, Geoffrey Portway, 40, pleaded guilty in May to distribution and possession of child pornography and solicitation to commit a crime of violence, according to court documents.
He is scheduled to be sentenced on September 17.
"Portway has pled guilty to some of the most vile and heinous crimes known to our society," federal prosecutors wrote in a sentencing recommendation.
Click here to read the full story on CNN.com.