This is an archived article and the information in the article may be outdated. Please look at the time stamp on the story to see when it was last updated.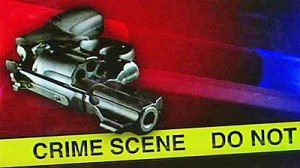 WHITTIER, Calif. (KTLA) — A man was hospitalized after being struck in the head in a car-to-car shooting in Whittier on Thursday.
Whittier police responded to a single-vehicle accident around 6 a.m. at Workman Mill Road and Beverly Boulevard.
When officers arrived at the scene, they found a man who had suffered a gunshot wound to the back of the head.
The victim, a man in his 40s, was coherent and speaking, authorities said.
Police determined that the shooting happened on Beverly Boulevard between Citrus Avenue and Floral Drive.
The bullet went through the victim's head rest and into his skull, according to police. He was hospitalized in unknown condition.
The suspect escaped in an SUV, but no vehicle description was immediately available.
Police are investigating the shooting as a road-rage incident. They do not believe it was gang-related.