This is an archived article and the information in the article may be outdated. Please look at the time stamp on the story to see when it was last updated.
Authorities were searching for two men on Thursday who tied up and held a man at gunpoint during a home invasion robbery in La Crescenta.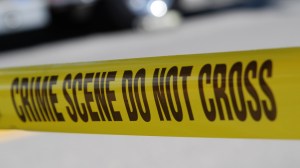 The robbery took place Wednesday night in the 2900 block of Los Olivos Lane (map), according to a news release from the Los Angeles County Sheriff's Department.
A neighbor called 911 after the victim, who was still tied up, knocked on their door at about 10:30 p.m., the Sheriff's Department stated.
The victim told authorities he had gone to sleep for the night, but awoke as the two men were tying up.
The robbers took turns holding him at gunpoint while the other ransacked the home, according to the news release.
The robbers, both believed to be in their 20s, got away with an unknown amount of cash, jewelry and electronics, the Sheriff's Department stated.
Investigators don't believe the victim knew the robbers, Sgt. Hector Mancias of the Crescenta Valley Sheriff's Station said.
The victim did not report any injuries from the incident, the news release stated.
The neighborhood was not known to have much crime, Mancias said.
Anyone with information can call "LA Crime Stoppers" at 800-222-8477 (800-222-TIPS).