This is an archived article and the information in the article may be outdated. Please look at the time stamp on the story to see when it was last updated.
GLENDALE, Calif. (KTLA) – Ricardo "Rick" Jimenez, the man wanted for questioning in connection with the death of his girlfriend Maria Josefina Jimenez, turned himself into the Glendale Police Department on Saturday, authorities said.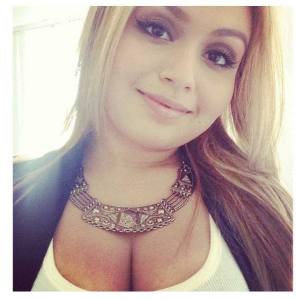 Maria Josefina Jimenez, 22, died after witnesses said she fell from a wildly careening car early Thursday morning in Sylmar, according to the Los Angeles Police Department.
A driver stopped to try to help Jimenez, but she was hit multiple times even as the car in which she had traveled drove away, police said.
Los Angeles police issued a statement saying Rick Jiminez had turned himself into the Glendale police on Saturday morning.
The LAPD believes 26-year-old Jimenez, who is not related to the victim, was driving the car on the freeway when Maria Jimenez, who goes by "Josie," fell from the vehicle and was killed.
The pair had an argument at a tattoo parlor just before the incident, according to an LAPD news release issued Friday afternoon.
"We have multiple sources who have come forward, putting Rick and Josie at a local tattoo parlor before midnight, with Rick causing a disturbance and berating Josie in front of others," Lt. Paul Vernon said in the release. "We know Rick was driving Josie's red Toyota Corolla when the two left the parlor."
A girlfriend of the victim's had been at the tattoo parlor with the Rick Jimenez and Josie Jimenez but left after an argument between the two escalated, police said.
The LAPD released a photo of the victim and of her red car, now missing.
Josie Jimenez, a resident of L.A.'s Westlake neighborhood, was identified by family members through her tattoos, police said.
Investigators believe Rick abandoned Josie's red Toyota, which has a license 6NED426 and is still being sought by police.