This is an archived article and the information in the article may be outdated. Please look at the time stamp on the story to see when it was last updated.
A man who was named in the Isla Vista killer's manifesto spoke to KTLA on Thursday about the night he claimed he saved two women from Elliot Rodger's wrath months before his deadly rampage.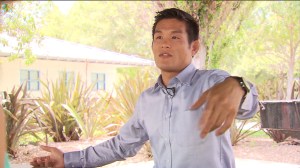 Yukito Isoda encountered Rodger on the night of July 20, 2013 when he went to a friends party in Isla Vista.
During the party, Isoda was talking to two girls who were sitting on a ledge when Rodger suddenly tried to push the girls off, Isoda said.
Isoda believed that incident was later recorded in Rodger's manifesto.
"How could an ugly Asian attract the attention of a white girl while a beautiful Eurasian like myself never had any attention from them," Rodger wrote.
Christina Pascucci reports for the KTLA 5 News at 6 on Thursday, May 29, 2014.