This is an archived article and the information in the article may be outdated. Please look at the time stamp on the story to see when it was last updated.
Sacramento County Sheriff's deputies are searching for a Cal Fire battalion chief, wanted in connection with a Thursday morning homicide.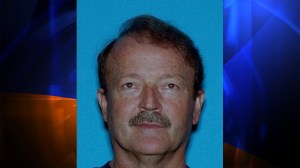 Investigators tell FOX40 there is evidence in his work truck that ties 55-year-old Orville Fleming to the crime scene where 26-year-old Sarah Douglas was found dead.
Fleming was engaged to Douglas while in the process of getting a divorce.
"She had her whole life ahead of her," Douglas' aunt, Trina Werly, told FOX40.
Werly says her niece was in a whirlwind relationship for two years with Fleming, but recently the duo hit a bump in the road.
"He was possessive," Werly said. "She tried to leave him and then I guess they said they'd work it out."
Douglas' sister found her in the home along Fox River Way dead around 9 a.m. Thursday. She appeared to be stabbed and strangled.
Fleming wasn't there, nor was his Cal Fire pickup. The 55-year-old is a 24-year veteran with the agency, currently a battalion chief and instructor in Ione.
Eleven hours later, the truck turned up in Elk Grove on Apricot Woods Way, but Fleming was still no where to be found.
It's believed Sarah tried to get away from her attacker and fend for her life. Sarah's family says they new something wasn't right and they warned the 26-year-old before.
"My sister said 'I think he is going to kill her,'" Werly said.
Investigators are trying to determine if Fleming fled or was given a ride from the area where the Cal Fire truck was left behind.
He's considered armed and dangerous and there's a statewide alert issued to all California police agencies that he's a wanted man.
[facebook url="https://www.facebook.com/photo.php?fbid=10152384940229614&set=a.440942949613.222741.72391084613&type=1&stream_ref=10″]