This is an archived article and the information in the article may be outdated. Please look at the time stamp on the story to see when it was last updated.
GROVELAND, Calif. — As the Rim fire has burned into Yosemite National Park and into the record books, it has been watched around the world. From Washington, D.C., National Park Service Director Jon Jarvis said he monitored the blaze's progress daily as flames threatened Sierra Nevada communities, ancient sequoia groves and the reservoir that holds San Francisco's water supply.
On Saturday, he went to see the blaze firsthand.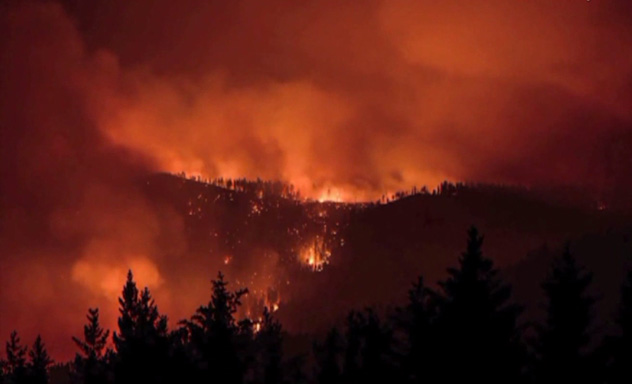 "This is a gnarly fire," Jarvis told firefighters at a morning briefing. "It's got high attention, huge fuels, big flame lengths and lots of really, really dry, climate-driven conditions."
Jarvis visited what has become one of the largest wildfires in California history as it continued to expand slowly and deter some visitors to Yosemite at the start of the busy Labor Day weekend. Crews fighting the 222,777-acre blaze had reached 40% containment by Saturday evening.
Read the full story on LATimes.com.